Are you getting your daily walk in? Here's how to get the most mindful mileage as you go …
As I write, most of us are still in some stage of #lockdown. In South Africa (land of my birth), they are now allowed out between 6 am and 9 am daily.
A few downsides have set in, though. Winter is approaching. It's still pretty dark at 6 am in South Africa. And it's chilly, sometimes even by 9 am. Getting everyone out and on the roads at that time also seems a little 'crowded'? Not exactly the new 'social distancing' lifestyle we've been instructed to acquire recently.
Luckily, here in the UK, we've always been allowed out once a day, locally, for our daily exercise. My choice of poison is walking. 
We are so lucky to live in Greater London (yes, I love my free 60 Plus Oyster Card lying in wait in my disused handbag!), yet we can be in the woods or country walks within 10 mins in several directions (we're not far from Happy Valley and Farthing Downs).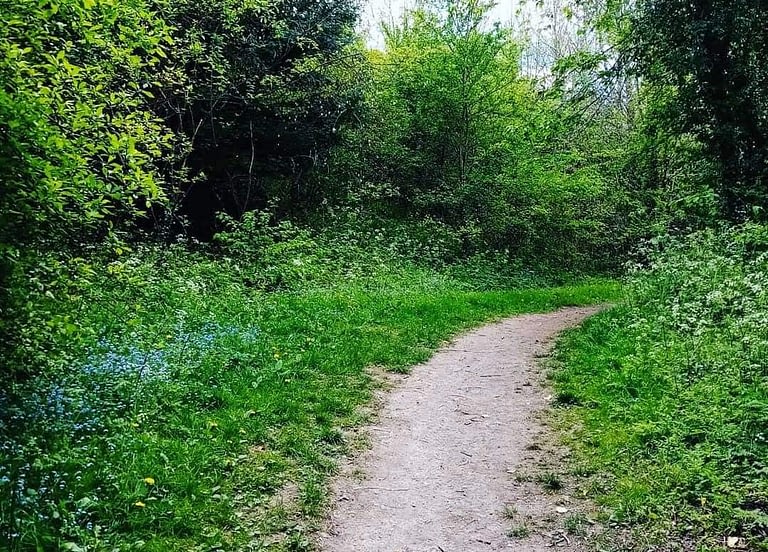 Ten minutes in the other direction and we're on the expansive Coulsdon Manor Golf Course. Devoid of golfers for the moment, it is a paradise for walkers and dogs to enjoy – on the often-mowed fairways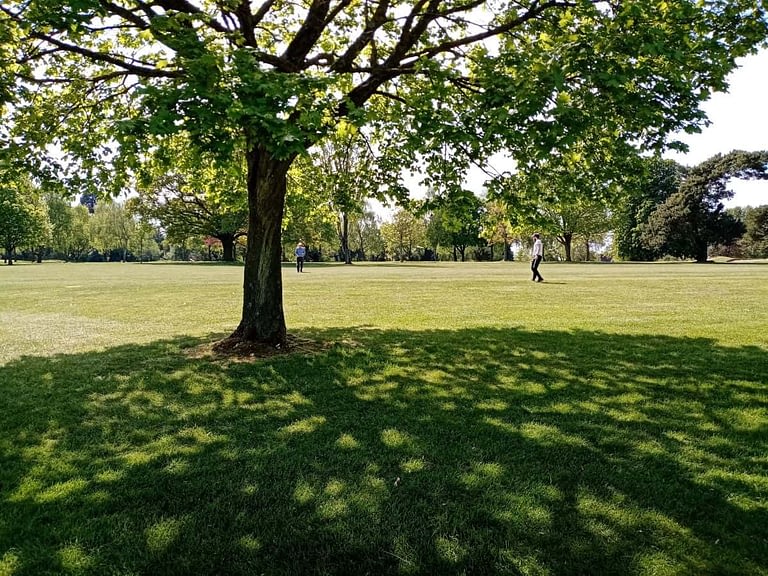 Or in the foresty paths that fringe them. We've spotted a deer, assorted birdlife, squirrels and seas of bluebells there.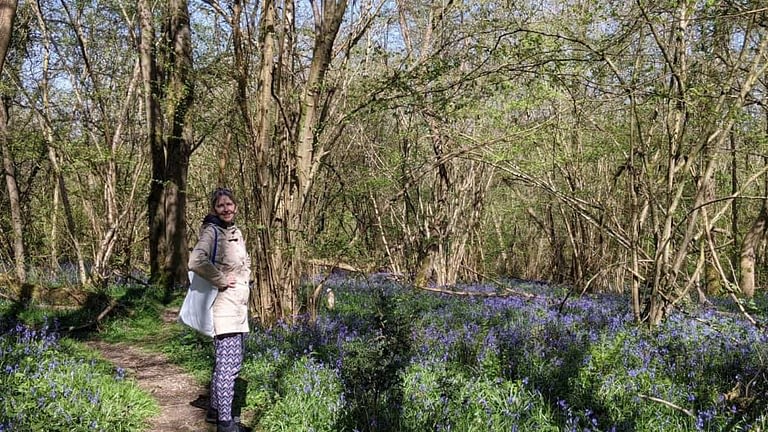 Why walking is Good for you
It's free

You don't need much equipment, save a good pair of walking shoes or sandals

Improve your heart and lung function 

Helps to improve or reduce a host of conditions like high blood pressure, joint and muscular pain, stiffness and even diabetes

Makes your bones stronger and improves your balance

Strengthens and lengthens your muscles, improving your endurance

Best of all, it reduces your body fat

You can do it alone, with your dog/s and with your lockdown partner/s
Go on different routes every time

Make it a habit – every single day

Set a routine, for example after lunch or before dinner

Aim for at least 30 minutes or longer daily (even if you start off with just a few minutes a day)

Challenge yourself with a few minutes of brisk walking in-between to get your heart rate up

Try and sneak in a few uphills and downhills along the way 

If you're alone, listen to a podcast or some of your favourite songs to keep you company

Give yourself a mental problem to ponder as you go – you'll be surprised at the creative solutions you'll find!
While walking itself is hardly hazardous, be safe:
If you haven't walked for a while, start off slowly. Listen to your body and don't overdo it. 

Stop when you're tired. You want this to be enjoyment – not punishment!

Start off with walks that suit your fitness level.

Warm-up and cool-down with some gentle stretches and a slow pace.

Wear loose, comfy clothes, especially a good pair of walking shoes or sandals that fasten around your ankles 

Be careful on uneven surfaces – I took a nasty fall on a downhill, stony slope and came down hard on one knee. No lasting damage, except to my pride, and a rainbow of colourful bruising. 

Always take your mobile phone with you – you may need to use Google maps if you stray off your usual paths.

Dress for the weather – take a sunhat, sunscreen and sunglasses for those hot days, a good jacket when it's not

Carry a small bottle of water with you in case your walk ends up being longer than planned  

It may be worth investing in a proper hiking stick to help you up and down slopes – or fend off unfriendly dogs

Check the weather before heading out

Watch your step – sometimes there may be foxholes or burrows along the trails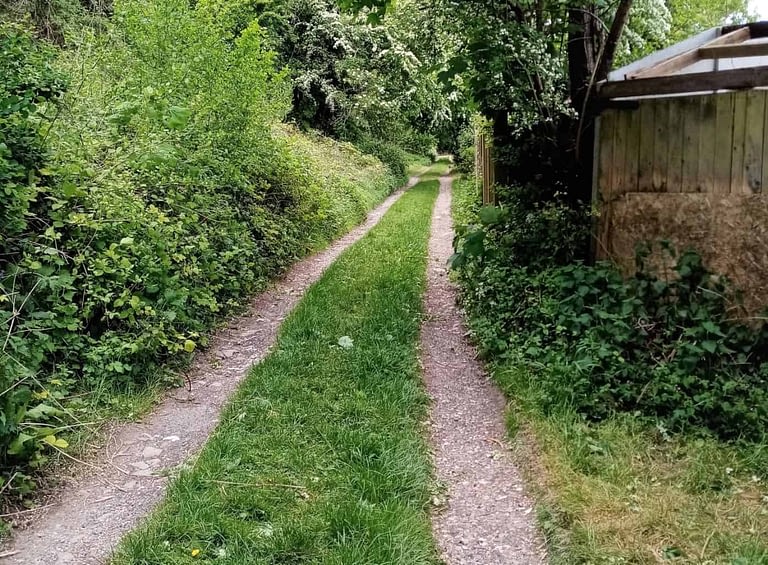 Keep in step with the free NHS app
The NHS has a heap of  great info on walking. You can also download their very handy Active 10 app (iOs and Android).
Happy walking!